Psychological Risk Assessment
---
Psychological health is an indispensable precondition for your well-being and helps you cope with difficult situations. New studies indicate multitasking and time pressure are the most relevant stress factors in our modern work life.
From the occupational health point of view we can support your company regarding
Health risk assessment for psychological risks
Targeted preventive concepts and measurements
The prevention for of drug and substance abuse
On an individual basis, we can advise you on
Possible treatment options
Health promotion activities
Conflicts in the workplace, mobbing, and work related crisis intervention
PSYCHOLOGICAL RISK ASSESSMENT
---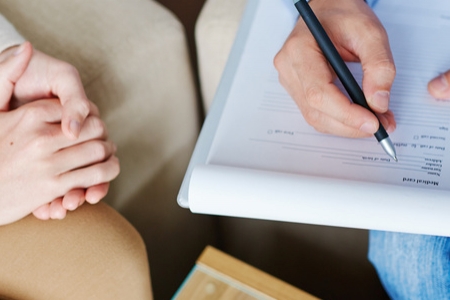 In general, one can say, that psychological strain at work is normal to a certain extent. In the legal framework, risk assessment also includes psychological factors. Our preventive strategy supports all parties
For early detection of psychological symptoms
To avoid psychological stress
This has a positive influence on the company`s performance.
The following measures can stabilise resources
Encourage competencies regarding decision-making and health management
Create a comfortable and efficient work environment
We propose the following steps
Status analysis, possible communication plan
Adequate questionnaire to create a basis and communication with all relevant parties
Interpretation of the results considering data protection
Define and implement timely concrete measurements
Regular updates